AFP AZ, Greater Arizona Chapter: March Luncheon
March 1, 2017
March Luncheon
Effective Stewardship of Online Donors
Presented by Allan Pressel, CEO/founder of PowerSite123

Online donations, particularly through mobile devices, are rising quickly.  How can you get your share, and cultivate long term relationships with online donors?  Learn dozens of easy-to-implement "best practices" on attracting more and better traffic to your website and social media, accepting donations securely within your website (not on a 3rd party site), and boosting online fundraising.  We'll use an example from the audience to demonstrate how virtually every nonprofit can receive and use a grant to increase online leads dramatically.  We'll explore how to create and cultivate relationships with online supporters.   Understand how to cross-sell and up-sell.  Learn what motivates donors to give and to give more and repeatedly.  You'll walk away with lots of specific techniques you can implement immediately -- quickly, easily, and in most cases, for free!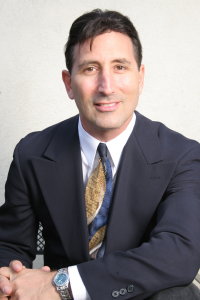 Attendees will:
• have a better understanding of the online donor landscape and how to engage these audiences.
• learn key techniques to building relationships with online donors and how to effectively steward them.
• learn how to use grants to increase their online reach.
• Walk away with specific techniques to reach larger audiences online, make a case for support and secure more online gifts.
About Our Speaker
Allan Pressel, CEO/founder of PowerSite123, has conducted hundreds of public speaking engagements all over the world, including the majority of U.S. states. Allan has been the keynote speaker for numerous national and regional nonprofit and business conferences, including being the recent keynote speaker at two global nonprofit conferences in Nairobi, Kenya. As a result, PowerSite123 is helping to create marketing programs and websites for East African nonprofits. Allan has also conducted presentations for the management and boards of thousands of nonprofits and businesses, with an emphasis on helping them utilize the Internet strategically to help them boost revenue.

Allan has presented on Internet and IT Strategy to thousands of Fortune 500 senior executives through seminars at MIT, Hewlett-Packard, and various industry conferences.

Wednesday, March 1
Time: 11:30am - 1:30pm
Location: 24th Street Conference Center              
              1841 N 24th St #10, Phoenix, AZ 85008

Cost: Members $30.00/ Nonmembers $45.00

Click here to register!